VISTA® Window Films
VISTA® Window Film shields you and your home without diminishing your view to the great outdoors. VISTA helps reduce sun damage to your interior, while preserving the vibrant colors of drapes and upholstery, furniture, works of art, rugs and wood floors. Ultra-violet radiation is the major contributor to the fading of your precious interiors. Vista window films block 99.9% of these harmful rays while maintaining the integrity of the windows.
It is no wonder that VISTA® Window Film products are superior to any other films sold on the market today. These films are a result of a half-century of dedication to research, development and manufacturing by CPFilms Inc, the largest manufacturer of window films in the world. Advanced Window Solutions, LLC is the area's leading installer of VISTA® and Llumar window film. Call us today at 914-734-7300 or email us at: info@advancedwindowsolutions.com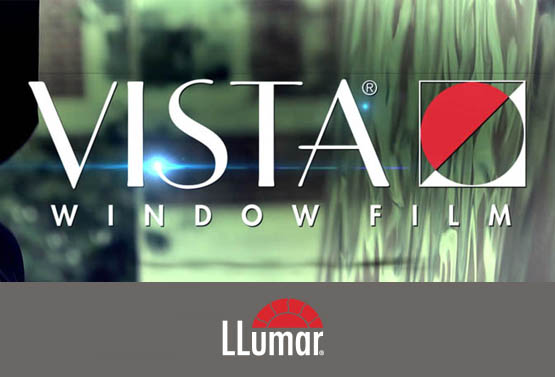 Window Films for Commercial Buildings and Homes
Vista window film is the premium brand of professionally installed architectural window films for homes and commercial buildings. Whether for new construction or retrofit projects, the application of Vista window film is one of the most effective and economical methods of controlling energy costs and increasing comfort. Learn what makes Vista the best window film brand.
Enhanced Energy Efficiency and Savings
Easily applied to a window's interior, Vista window film helps keep indoor temperatures comfortably consistent. Vista window film products can enhance the operational efficiency of a facility's HVAC equipment, by stopping as much as 75% of the sun's heat, reducing costly heating and cooling bills. Many utility companies encourage window film as a factor towards energy conservation.
Preserve and Protect
Vista premium UV window film provides the highest level of UVA and UVB ultraviolet rejection by blocking up to 99.9% of harmful ultraviolet rays. The film's protective shield helps defend against the dangers of UV induced skin diseases and photo sensitivity. The sun's UV rays are also the leading cause of fading in home interiors. Vista window film will help preserve the color brilliance of furnishings, fabrics and carpets.
Enjoy the View
Dark enclosed offices have become a thing of the past thanks to Vista heat control window film. Open the shades, blinds or draperies and let the sun in. With Vista window film products, you can work at a computer, and watch television freely, with up to 87% glare reduction, while controlling heat loss and/or gain.
Nationwide Professional Dealer Network
Our nationwide network of window film dealers have been carefully selected, trained and certified for their commitment, quality and service excellence. Professional installation of Vista window film products is clean and hassle free with minimal disruption to daily activities.
Where can you find VISTA® film? VISTA® Warranties are the best in the business! 
All VISTA® Window Films are supported by a factory-backed warranty for film replacement and the labor to install it. Please read more about VISTA® warranties here...
Please view our case studies, which best tell the story of what our window films can do for you.
New York Vista Film Dealer, Commercial Office & Residential House Window Tint Tinting NY
Glare & Fade | UV Protection | Health & Safety | Vista | Sunscape | Energy Savings | Heat Reduction | Residential | Commercial | Architectural